Our People
ORESCO is a Malaysian company with more than a decade of experience in durian agriculture, driven by an award-winning plantation management team. We have a proven track record of consistently growing top-quality durians.

At present, we manage durian plantations that cover 365 acres, out of which 65 acres are mature plantations. We also have partnerships to manage an additional 300 acres of durian orchards – delivering 1,000 tonnes of durians yearly.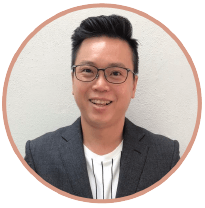 Mark Chin, Founder & CEO
Mark is no stranger to the plantation industry, being the former CEO of one of the largest plantations in Southeast Asia. From 2015 to 2020, he led a period of exponential growth for the company, on the back of numerous strategic partnerships that cemented the company as a global brand. In 2017, he was named as one of the 100 Most Influential Sustainable Entrepreneurs by Asia Pacific CSR Council, a recognition for his outstanding achievements in the field.

Taking the helm of ORESCO, Mark brings with him more than a decade of plantation management experience and a deep understanding of supply chain solutions. He is committed to modernise the business, leveraging new digital innovations that enable greater efficiency and productivity – all the while maintaining the highest standard of quality for products and services.

Mark's years in the business has only deepened his connection with nature. Today, he firmly believes that a successful business is a sustainable business. He has made it his lifelong aspiration to develop, introduce and mainstream business practices that work in harmony with Mother Nature. Founding ORESCO marks yet another milestone in this personal journey, where he hopes to share with others his love of durians, the joy of planting trees and building a legacy that lasts for generations.
---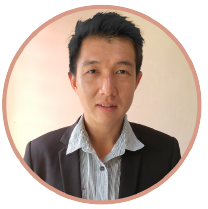 Tan Cheng Long, Musang King Maestro
Cheng Long's family has been in the durian business for generations. He has over 10 years of experience in durian farming and is always at the forefront of researching and cultivating durians that offer favourable qualities in colour, texture, taste, aroma and appearance. He plays a key role in durian plantation management, ensuring the highest yield of crops and their resistance to disease.

In 2018, he was awarded the first runner-up in the World Durian Championship for Best Musang King. In the same year, he was also recognised by APDAM as "Master Agro" for the Malaysia Agro Excellence Award.

Cheng Long advocates the use of eco-friendly methods in addition to using smart technologies to produce natural and healthy Musang Kings.